Yoga Program at Hindu Temple of Wisconsin was started under the guidance of Professor Laxmankumar Sannellappanavar, Founder of Utsahi Yoga Foundation in 2007. Initially Yoga and Meditation was taught by him every year through 2014. Annual Yoga Seminars were conducted under his guidance at Hindu temple of Wisconsin with great attendance by the community. Yoga classes for adults, seniors and children were also started. Many teachers were trained by him, who are quite successful as teachers and some of them are rendering their service at the HTW making this a successful Yoga program for the past 15 years! Prof. Laxmankumar continues to visit and provide guidance to Yoga aspirants in USA. He has offered all his services FREE of charge and HTW has honored him on many occasions for his service to the community.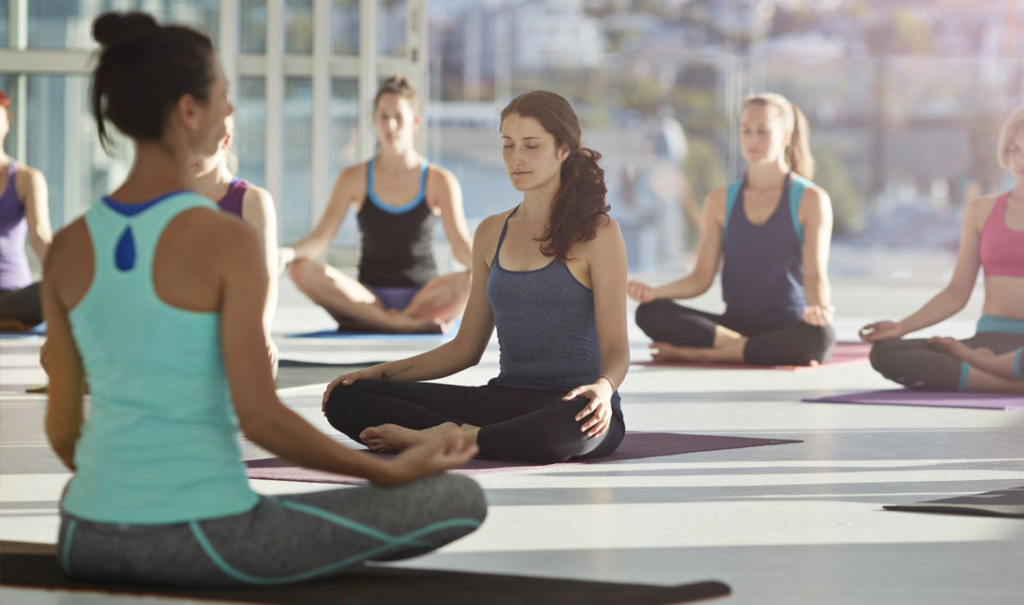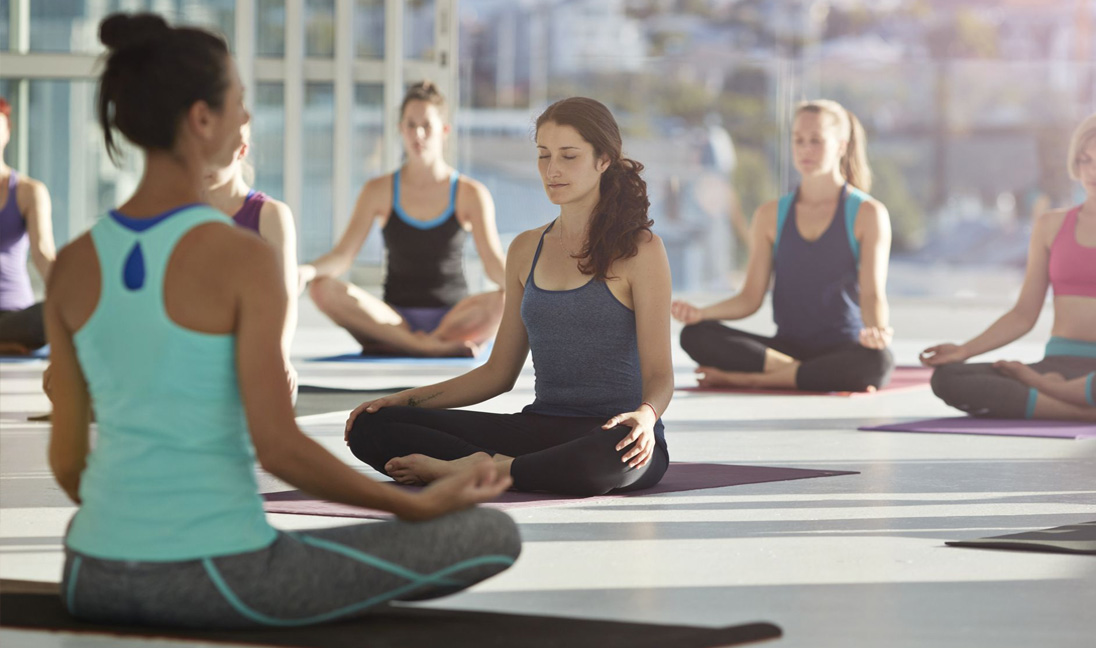 Classes held every
Saturday, 7:30 AM – 9:00 AM
Sunday, 7:30 AM – 9:00 AM
Tuesday, 6:30 PM – 7:30 PM
Thursday, 6:30 PM – 7:30 PM
HOW TO JOIN THE CLASS
Fill and submit the Yoga Registration form available here: Download Yoga Registration Form
Make a Donation to HTW:

You will receive a Zoom link to join class once you register
INFORMATION ON YOGA CLASS
The various styles followed in the Yoga class are given below. The main difference is only in the way the Asanas (Postures and movements) are taught and practiced. Otherwise the Asanas itself remain same across the different styles.
Hatha Yoga Style –  Few asana(s) from six categories namely sitting, standing, prone, supine, inversion and miscellaneous will be practiced in the session.
Power Yoga Style – Similar to the above except that the poses are held for some more time (between 1-2 minutes) to build strength and power.
Vinyasa Yoga Style – The asanas are done in a flow sequence.  The style is based on the teachings and traditions of Late Sri Krishnamacharya. The flow is devised on the available knowledge of medicine and science. Sanskrit chanting and devotion can also be part of the program.
Laughing Yoga Style – The group will laugh it out louder and softer to get themselves energized.  It really helps you to open yourself to the world.
Each class will include one or more of the following
Opening and closing Prayer
Chanting
Asana Practice
Pranayama Practice
Meditation – Sit in Silence
Laughter Session
Resting Poses  (of course)
Joining the yoga class?
Classes are suitable for all age groups (18 – 65+) with no major medical problems and in reasonable good health. If you have any ongoing medical problems, you must obtain medical clearance from your doctor before enrolling in any yoga class.
These are group classes and attention is directed to the group and no individual attention is provided. If you need individual 1 to 1 attention, please contact the instructor separately after the class. 
Classes are run by volunteers with different skills and experience. You can attend any of the classes and experience for yourself which class is appropriate for you. If any medical issues occur, please  do not depend on the advice of the instructors, but discuss with your own physician and obtain medical clearance before resuming yoga practice.
When conducted on premises, maximum number of students per class is 14. This is to improve communication and organize the classes better.
What does yoga program offer?
The following are some of the benefits that the HTW Yoga program offers for you and the community:
Yoga as a life style choice.
A healthy body and mind prepares you for your spiritual journey of discovering your Self as to "Who you really are".
Performing Asanas (postures) and Pranayama (breath control) will help you to tune your physical and vital parts or sheaths (Annamaya and Pranamaya Koshas) of human body.
Yoga instructors are providing volunteering service to the community.
Making the yoga program an extraordinarily valuable community program.
How to support Yoga program?
Sponsor the yoga program by providing donation to the HTW towards the Yoga fund.   Your donation will not only support the yoga program's special sessions, it will also support the temple for providing space and other amenities. Please check the yoga notice board in main lobby of HTW.
Any suggestions to improve the Yoga Program can be sent to the Yoga committee members.